Trust
Our business philosophy is based on trust and ease of communication
Deadlines
Respect the time and agreed terms
Details
Especially take care of the details that are important to our customers
We looking for furniture distributors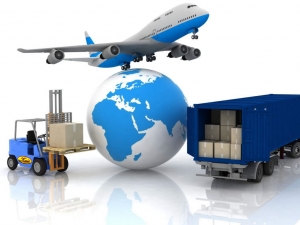 Our company is from Serbia and is looking for partners for distribution/commercial agency or subcontracting agreement.

This Serbian company has 20 years of experience in producing custom made furniture. The company seeks partners that can help in distributing company's products onto their markets through distribution or commercial agency agreement. The company seeks as well partners who are looking for subcontractor.
The company has following advantages:
It is experienced in operating on the international project (France 2007 year, Germany 2010 year, Russia 2013 year, Austria 2016 year)
It has a broad in product design (over six thousand) and it is ready for cooperation in providing expert advice in interior design such as designing and production of staircase in Moscow, offices in Vienna, business space in Paris, kitchens and doors in residential building and many other private spaces.
The company has a complete production process, from design, its own wood drying kilns to polishing and assembly of finished products.
The company has one new production hall which can be specially equipped just to suit the needs of partners.
Apart from domestic market, the company has been active on France, Russia and Croatia markets. The company's main activity is furnishing private houses and apartments, but it has experience in furnishing big hotels (as in Russia). Furthermore, the company worked as subcontractor in producing subassemblies.
The company covers all steps in a line of producing wooden products, because of that we have complete control in every that steps.
The company using the most common CAD/CAM softwares, and it is possible to communicate very precisely over the Internet.
The company has a complete specialized production line for windows wood/wood and wood/aluminium with the capacity of producing 30 pieces a day (EU standards).
As far as interior furnishing is concerned, the company's clients have so far mostly been private individuals, but the company has also collaborated with other companies, in furnishing offices, motels, restaurants and small manufacturing plants. (over ten companies)
As a subcontractors we have produced windows and doors for residential building in Austria, Serbia and Russia.


In subcontracting agreement, the company can produce custom furniture made for the needs of specific facilities and also series production furniture that would be made by pre-agreed quantity and quality standards. If a partner is a building contractor in buildings or single apartments, this company offers collaboration in terms of producing custom made furniture with the addition of offering to arrive on the spot for consultations, possible suggestions and better realization.
In commercial agency agreement, the company offers
In distribution agreement, the company commission for selled serial furnitures, but the possibility of cooperation for unserial products too if the buyer requests. Distributer can find a jobs and if we have a bigger jobs, company can to come on the scene and got detailed measures.


Role:
in subcontracting, it is expected from the partner (building contractor) to provide drawings of desired furniture and floor plans so that a proposal can be made.
In distribution agreement, it is expected from the partner to propose the type of product which is in high demand on the market, and to determine the required quantities and deadlines by which the products have to be finished. It would be desirable that the partner has its own transport. However, if that is not the case, this company can provide its own.
In commercial agency agreement, it is expected from the partner (real estate agencies) to be an agent who sells a house or an apartment which does not contain all necessary furniture (e.g. kitchen cabinets, staircases, etc.). The agent should recommend this company for supplying the furniture and in return they will get a commission of the total value if the deal is concluded.


Contact person: Danijel Kusić
E-mail contact person: savokusic@gmail.com

Telephone: +381652424321

We Build our products to Represent our Values