A place to work
How to assemble a tool
It is of great importance practically and
good storage of equipment and tools, which
allows us to quickly find
the part that we are looking for, and that too
put back in place after use.
Apart from that, we will see it so easily
the missing part, if we have it
forgot somewhere, lent to a friend,
or possibly lost. In order to
prevent rusting, should always be avoided
let's keep the tool outdoors,
even if it is in cupboards, or in
wet rooms. The most practical
the solution is to make or acquire
a cabinet of suitable dimensions
for holding not only tools, but also for
any small material, such as nails,
screws, glue, gaskets. We will tool
place by going to the internal
sides of the cabinet, attach various
suitable pegs, hooks, ribbons
with holes and other fasteners. When
once we have sorted the tool, we will plot
pencil profiles of individual tools yes
we would avoid putting one on
place of another, or that it does not suit us
to arrange the whole series by hand.
Equipment of small dimensions, such as
are awls, notches, taps, drills,
we will keep it in bookmarks if possible
nim, solid metal or wood
boxes. Some equipment is also available
to the purchase already packed in from
speaking boxes (series of fixed keys
čeva, elbow drill with fits
accessories). In that case
we are willing to just mark the boxes
and store in a cupboard.
In case we have one
permanent place to work, tools we can
hang on the wall using a larger, perfori
early plastic sheets, into which he presses
mo appropriate hooks, clamps, clips
new and other adherents. Even then, though
one or two storage cabinets
finer material can be made of co
grow
work table (counter)
Many jobs are done on the face
places (placing inserts, plug
va into walls, work on electrical or
plumbing installation), so the
more often, the need for someone is not indicated
flat surface for work, or for work
at the table. In many other cases
with teas, however, (someone's correction
of electrical appliances, drawers, construction
tion of furniture or its parts,
mechanical repairs, small tinsmith
skiing or blacksmithing) is necessary
some flat surface to work on, if not i
a real desk.
For those who do not have a larger pro
storom and do not do much, the best and
the cheapest solution is to get a
stu, a wooden board that he will equip
some system for leaving and etc
setting the table in the living room,
kitchen or elsewhere. Desktop, though
can be of larger dimensions (meter
and a half with a meter or more) you can easily
place after use on someone
suitable place, behind the closet or is
lean against the wall in the pantry. It's a plate
secures to any table with that
a tire or something is inserted beforehand
fabric so as not to damage the table. That's right
a fairly large area is obtained
for work, to which we can fasten i
clamp or one of the machines about which
we will talk soon.
If we have space in the house
or in some auxiliary department,
(partitioned part of the room, laundry rooms
or attic) and more often we deal with someone
from the hobby, we can also choose a professional desk for work,
which in terms of size and type of works are the most
fit. It can be a choice
between a typical carpenter's counter which
is already equipped with a vise (see
gom) for holding boards, plates
and other material and a bellows table
nic, locksmith works, steel con
instructions and a desktop.
The board is made from each other
tightly packed billets, thick
a few centimeters, so it can
to withstand strong blows and to carry a large one
and various machines (round grinder,
rotary saw, table electric bu
Šilič ltd.).
One interesting solution in between
of fixed table and auxiliary board is
a folding desk that is enough
firm and big. We can, therefore, Dr
to harvest in some storehouse or behind another na
move around. This semi-professional desk
excellently solves the issue of space and
allows, at the same time, to
works in good conditions that are not op
walking to get the job done.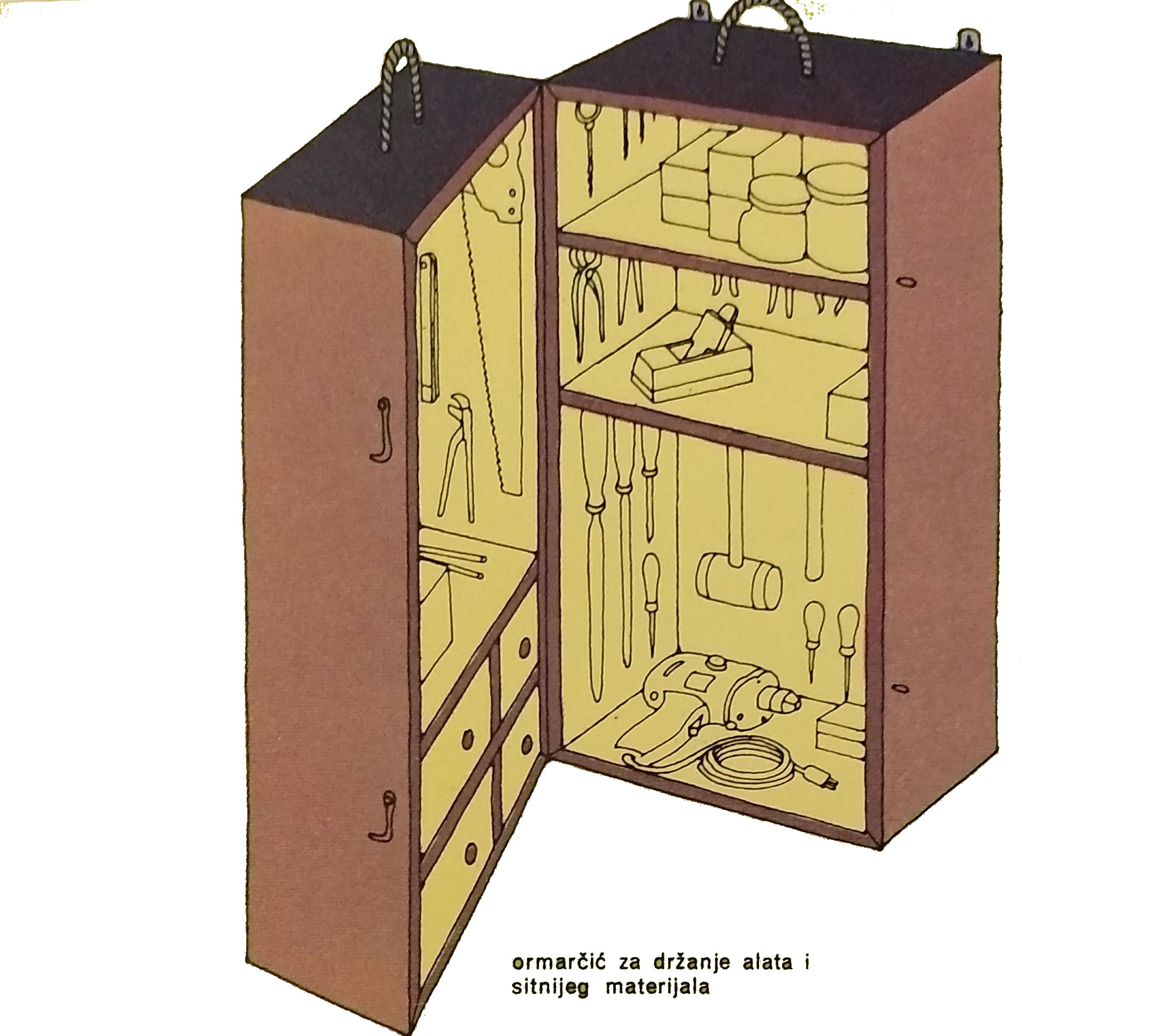 Desks
Misunderstandings can often occur
when talking about the workbench and work
tables. Carpentry and locksmith thesis
they are classic professional, craft
lija work tables, therefore certain
size and massiveness and with all the tools
that goes with them, such as sliding
clamps, holes for securing the disk
for planing, etc. Today, however,
work tables are produced with me
floor or wooden worktop
which is made in such a way that on it
they can do very precise machining
either wood or metal and that by using
various machines: rotary engine
of saws, milling machines and others only
of permanent machines or electrical accessories
nim drills that are fixed
on the places already provided for that
the table. Such tables often have vo
wires, or the board itself can change
angle, so sawing or drilling
at precisely defined angles
it does not pose any problem. A lot
ge types of such tables are available today
they are made to be unfolded and can be pre-folded
carry from place to place. Besides
they are all much smaller in size
rather than stalls and are most often produced
precisely for amateurs, for people who
as a hobby they do various repairs and
works in the house.